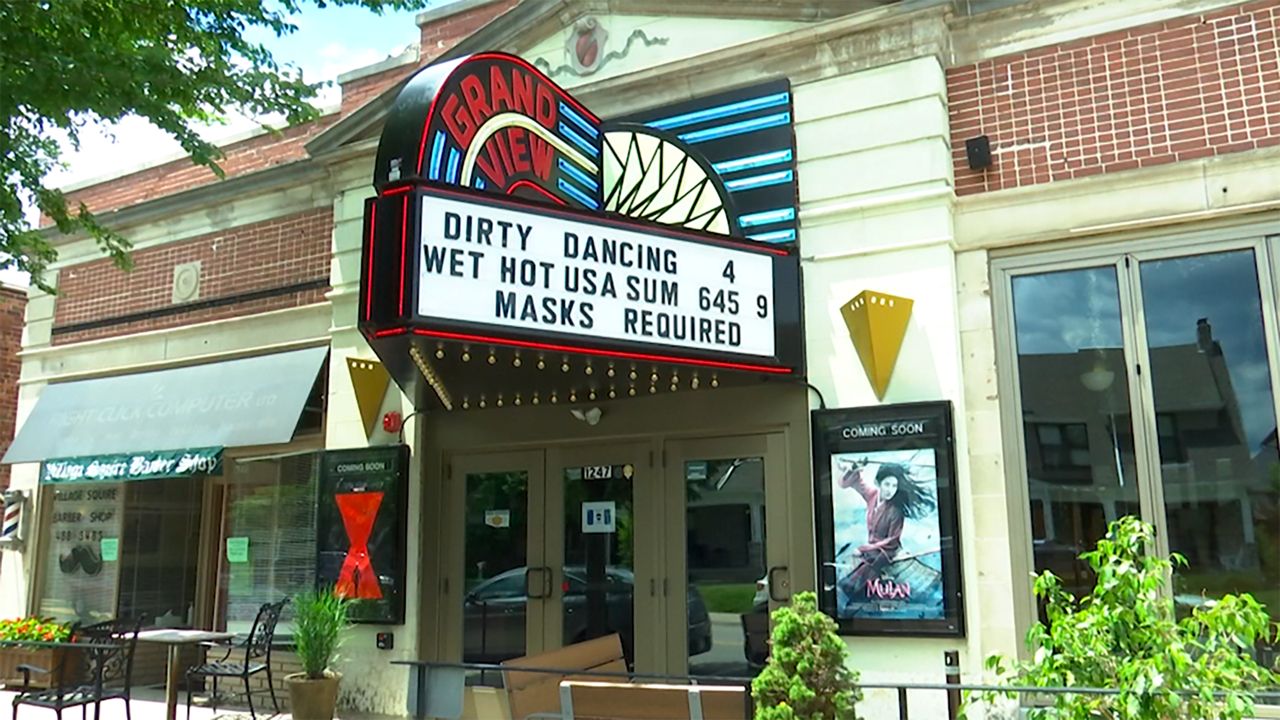 COLUMBUS, Ohio — Andy Wuelfing is part owner of the 94-year-old Grandview Theater and helped restore it along with the 40-tap, full-service bar in 2016.
He said it's hard not to think about the struggles of independent theaters—not only to survive in the Netflix age but having to also recover financially from the COVID-19 pandemic.
"The Grandview Theater and Studio 35 are rare animals at the moment. In Columbus, there typically is a neighborhood of 220 screens, and at the moment there are far fewer than 10," Wuelfing said.
Grandview Theater is owned by the same group that operates Studio 35 in Clintonville.
And in this new normal age, tickets are only sold online, and some rows have been eliminated to ensure 6 feet of proper social distancing.
You are allowed to take off your mask during the movie, but you need to wear it when you leave your seat—same goes for the bar.
One of the theaters' biggest challenges, besides safety, is the lack of new movie titles in stock which makes planning and scheduling difficult.
"Lot of fear there because Universal pulled that Pete Davidson (and) Judd Apatow movie extraordinarily late in the game—almost unforgivably late in the game," Wuelfing said. "I don't know how difficult this might become, but it always has been a challenge. But with a single screen, you just try and kind of do your best, and the rule of thumb is don't be wrong."
Wuelfing is concerned about the future. He said breaking even at both the Grandview Theater and Studio 35 is not sustainable long term.
So far, their biggest crowd was 30 people in a theatre that holds 150.
But despite these uncertain times, management continues to take the challenge in stride.
They will continue to host beer tasting events throughout the summer, and they hope loyal patrons and new faces return.
"We're ready to have fun with you. We just need you to know that masks are important here and everywhere. This is an incredible obstacle, but we're going to make this work," Wuelfing said.
For more information on Grandview Theater or Studio 35, click here: https://www.grandviewtheater.com/
https://spectrumnews1.com/oh/columbus/news/2020/06/26/independent-theater-faces-uphill-battle-after-reopening-during-the-pandemic